Lego Challenge in the Learning Commons yesterday
voice of the day

There is a really deep well inside of me. And in it dwells God. Sometimes I am there, too. But more often stones and grit block the well, and God is buried beneath. Then he must be dug out again.
St. Anthony Today
Dairy Presentations all day
Thursday, November 24, 2016
8:45-9:30 (29 students)
PLC AM and Grade One/Two Class
topic is "Dairy Farming"
10:05-10:50 (26 students)
Grade 5/6
topic "Dairy Goodness: Making the Most of Milk"
12:20-1:05 (17 students)
Grade 2/3
topic "From Moo to You: Processing"
1:15-2:00 (23 students)
Kindergarten Classes
topic "Dairy Farming"
Thanks Teresa for organizing these sessions!
Supportive Teacher Centered Professional Development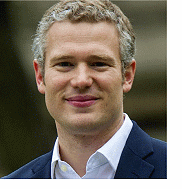 Teachers improve at different rates, and the key driver of the disparity is the school environment. Join us as we discuss the elements of a supportive school culture.
Follow: @coolcatteacher @MatthewAKraft  @bloomzapp

The following two tabs change content below.