I equate ego with trying to figure everything out instead of going with the flow. That closes your heart and your mind to the person or situation that's right in front of you, and you miss so much.
St. Anthony Today
Guest Reader Session in Mrs.Rupnik's class- AM- Grade 4 student at 9:30 and 12:15-12:30 Ms. Lindsey Barr
Goodlife Gymnastics – Grade 3 Ms Solymar
What's For Lunch:  A Global Collaborative Project (a Global Collaborative project you can do with your students!)

No matter if they live on a farm or in the middle of a city, every day millions of students take a break during their school day from feeding their minds to nourish their bodies. Join classes around the globe as they reveal what's in their lunch bag.
In this collaborative global project, students will share the contents of their lunch, look for similarities and differences of their lunch to their global peers, and examine the distribution of the main food groups to create a well balanced meal.
Download the printable What's for Lunch project guide.
Build Background Knowledge
Use the strategies and resources below to prepare for your discussions and data collection.
Engage students in the concept of food groups, by displaying Discovery Education images of a variety of foods around the room, using the Spotlight on Strategy Visual Walkabout (Canadian Subscribers) to allow students to make connections and ask questions.
Introduce the MyPlate dietary guidelines produced by the United States Department of Agriculture (USDA) by playing the segment 5 Food Groups (Canadian Subscribers) which highlights the five food groups and reveals how grains, vegetables, fruits, protein, and dairy products contribute to growth and overall health. Have students demonstrate their understanding of a healthy plate by using the Spotlight on StrategyJournals (Canadian Subscribers)
Allow students to develop a broader understanding of food and nutrition by exploring the Content Collection Food (Canadian Subscribers). Have students share what they learned from the resources using the Spotlight on Strategy 25 Things You Didn't Know(Canadian Subscribers).
Investigation
Goal
Data Collection and Analysis
Review the Report Form questions to prepare students to collect relevant data. You can print the form for field use.
Students collect data, then use the Report Form to submit their findings and results. Then, review Findings data to compare their observations with other students around the globe.
Note: you can return to Findings any time to review as more data is collected from other classrooms.
Extend Learning
Extend the experience after examining your findings and global results.
Have students create a new food item. They will need to research food chemistry, develop the recipe for the new food, design the packaging, and plan a well balanced meal in which their item is featured.
Explain to your students the importance of food sustainability. After watching Social Studies: World Food Day (Canadian Subscribers), have students work in groups to discuss ideas of how they can decrease food waste and increase eating foods that are in season. Students should use the Spotlight on Strategy PMI (Canadian Subscribers) to explain the advantages and disadvantages of each idea. Allow time for students to share their results with the whole class.
Challenge students to watch the segment United States: Update on Food Labels(Canadian Subscribers) with their families and to open their kitchen cupboards and examine the nutrition labels. Use the Spotlight on Strategy A-E-I-O-U (Canadian Subscribers) to have students share their findings.
Share your healthy choices through social media with the hashtag #CelebratewithDE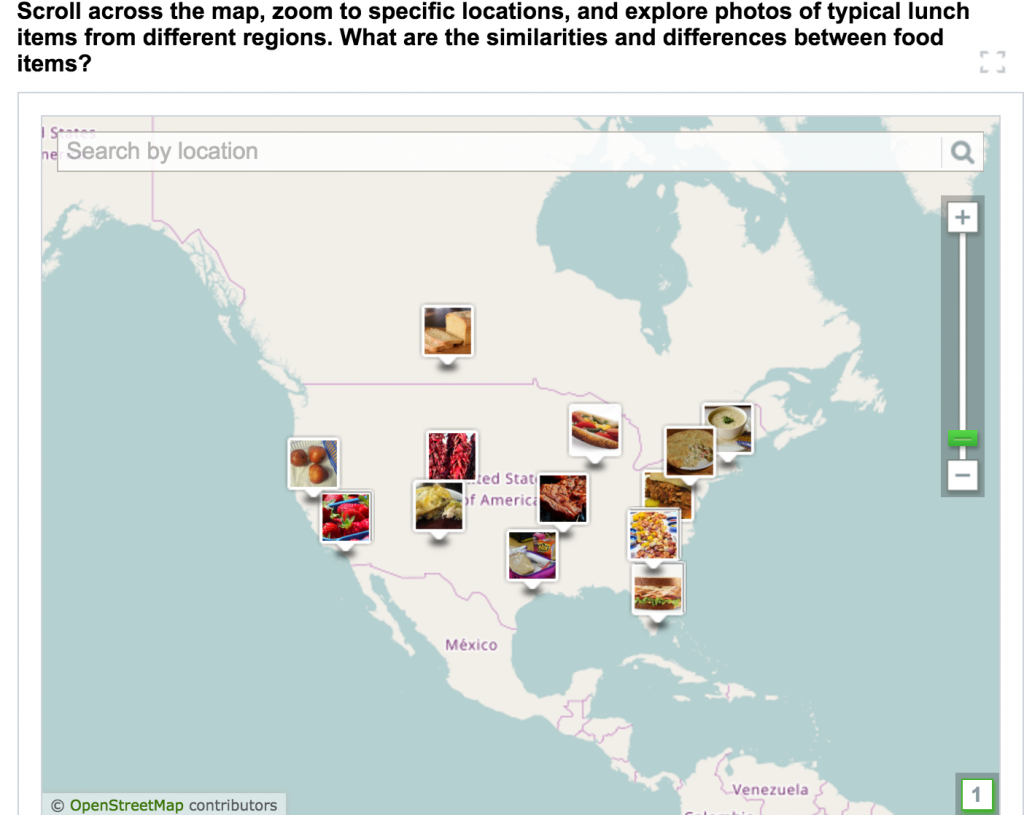 The following two tabs change content below.